Are you one of the several homeowners enjoying to have carpet flooring? Carpet is a luxurious item yet it provides practical benefits if used as floor covering. It is able to gives everyone with a homey ambience with the addition of warmth and comfort. This is not to mention its benefit as cushion for the feet and sounds. With the proper care, cleaning and maintenance, the lifespan of the carpet will increase in comparison to its projected years. As a responsible homeowner, you need to do your own job of caring for your carpet. Consider the following tasks you can do for your carpet.
Place doormats – the best line of defense is to prevent it from happening from the start. Accumulation of dirt and grit as well as other pollutants is one of the factors causing wear for the carpet. You can prevent this by placing some doormats at the entry points of the room where the carpet is installed. During wet weather, use plastic runners or the adsorbent. Another action you can take is to make everyone wear indoor slippers and leave shoes outside.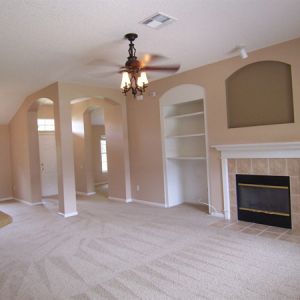 Routine vacuum cleaning – this process is highly recommended by the carpet manufacturers and the carpet cleaners and they describe vacuuming as the first line of defense for your carpet. With proper vacuuming, it is highly possible to prevent dirt and grit from destroying the carpet's fibers. Vacuuming can keep the tufts upright, especially if your carpet is places in high foot-traffic place. For the professional carpet cleaners, proper vacuuming can make or break the outcome. It is important that you learn the proper vacuuming way in which you have to make slow passes in all the areas. In addition, replacing or washing of the filter is critical so that the power of the vacuum will not lose.
Carpet cleaning and shampooing – as years go by, your carpet will require deep and thorough clean. You may give it through renting cleaning machines or you can hire carpet cleaning professionals. It is very possible for anyone to give it shampooing from time to time, but this will only clean the surface of the carpet. Deep and thorough clean is only possible thanks to the expertise of professional carpet cleaners in this field.
A cleaner carpet will offer many benefits. A cleaner carpet will translate to cleaner home. Studies showed that carpet has direct link with the quality of the indoor. Carpet acts as air filter for the airborne pollutants. Failure to get rid of these pollutants may cause increase in health issues like allergies or breathing problems like asthma.
The fact that the carpet can also affects your health should push you to go for hiring professional cleaning for your carpet. You can ask your carpet cleaning Lomita professional about it in order for you to do the necessary action. As you make schedules for carpet cleaning, you are investing to have a healthy lifestyle for your home, your family including you. These simple tasks can help a lot in the long run.
 To learn more of our Carpet and Air Duct Cleaning Services,
PLEASE CALL  310-734-4595