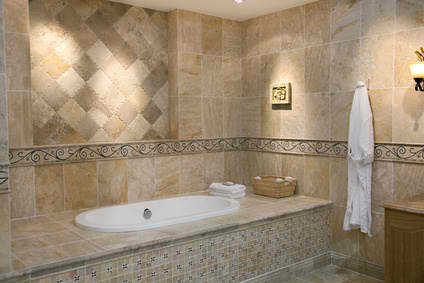 Many modern homes today have tile and grout on the floor and, while they might look really beautiful when new, they can become a nightmare to look after.
Soon enough, years of dirt, soil, and grime tracked in by family members and friends robs the tiles of their glow.
The grout starts looking uneven and develops permanent stains that do not yield to the strongest cleaning agent. And before you know it, you have chipped and cracked tiles on your hands, and more seriously, you may find yourself dealing with a full blown mildew infection.
If floor and kitchen tiles are difficult to deal with, shower tiles and grout pose an even bigger challenge. You may not know it but showers are among the most abused surfaces in any home.
If humidity and moisture aren't already sending an open invitation to mold and mildew, hard water, heat, and scum can seriously harm the integrity of the shower. Unless, of course, you treat it with regular cleaning and sealing once every couple of years.
Since you've arrived at our website, we are going to assume you are dealing with one, if not more, problem with tile and grout in your home.
Before you think that remodeling your living room, bathroom or kitchen is the only solution to the problem, do get in touch with us. Lomita Carpet and Air Duct Cleaning may have a more efficient, not to mention cheaper, solution for you.
What we can do for you…
Our professional services in tile cleaning add value to your home in more ways than one. Here's what we promise to deliver once we are done with the job:
Tiles so clean you will be able to see your reflection in them
Original colors will be restored to your floors
Save you the back-breaking labor of getting down on your knees and scrubbing all the tiles in the house
Prevent you from spending pots and pots of money on products that will not achieve desired results
Get rid of all stains, grime and dirt accumulated over the years
Remove that unpleasant odor that's been lingering around your home for ages
Tackle buildup of mold, mildew and fungus, thereby protecting the health of your loved ones
Infuse your living spaces with new life and energy
Earn you compliments from friends, family, and foes alike
There you go…didn't we tell you we have a viable solution up our sleeve – one that was a lot more cost-effective than having the floors in your home remodeled!
You can thank us later, but what we need you to do now is pick up your phone, dial  (310) 734-4595, and get in touch with us.
Alternatively, you could use the form on the right to book an online appointment and get a 10% discount on our services
Don't forget, sparkling floors and shiny tiles are just a click away!
Why Hire US?
You are probably wondering now what makes us so different from the dozens of companies offering professional tile cleaning in your area.
We don't know about being different, but we do take our job very seriously and we are extremely committed towards doing everything that ensures you come away 100% satisfied with our services.
What's our advantage, you may ask. Well, take a look here:
Highly Trained & Qualified Experts
Professional Approach towards every Task
Empathetic, Friendly Customer Service
Round-the-clock Availability
Competitive Pricing
State-of-the-Art Equipment that Offers Superior Results
Eco-friendly Cleaning Solutions
Proven Results
Cleaning Process that Reduces Environmental Impact
Odorless yet Effective Cleaning
Fast Drying Technique
If our work ethics don't have you convinced, perhaps our step-by-step Tile & Grout Cleaning Process will.
Step 1: The floors are pre-vacuumed to remove any large particles that may be present.
Step 2: An eco-friendly cleaner is sprayed on the tile to loosen the soil and dirt.
Step 3: Grout lines are scrubbed thoroughly so the dirt and soil are suspended.
Step 4: Water heated to 200+ degrees is used to extract all the accumulated dirt and soil and clean the tiles.
Step 5: A commercial grade sealer is applied.
Step 6: The floor is buffed to get rid of excess sealer.
As you can see, we take our job very seriously and are extremely thorough in what we do. In fact, we aren't the only ones saying this. Our previous customers agree with us as well

Jessie Lippold
I always get my tile and grout clean every spring and fall but this year I decided to go with a new company after having issues with my old service provider. While I was shopping around for quotes I came across Lomita Carpet and Air Duct Cleaning. I was told by a neighbor that they handled tile and grout cleaning work which surprised me.
I called and made an appointment and crossed my fingers. They were amazing! They did such quality work, and I will definitely be calling them again for my carpets when need be.
Roxie Bequette
I recently had a company come "clean" the tile and grout in my kitchen and bathrooms. It was a disaster. They couldn't even remove the stains I had and expected me to pay the full amount.
I later called Lomita Carpet and Air Duct Cleaning after a coworker told me about them. She had used them before to clean her tile and she recommended them highly. I also needed sealant for the grout. They went over everything with me and began working right away. My tile and grout has never looked better. Thank you!
Kelly Morino
So I came home one day to find my son and his friends had a mini food fight in my kitchen and dining room, I was livid. I started calling around to have my carpets cleaned and my grout.
The grout was stained with powdered drink mix and there were pepperoni's smushed into the carpet. I didn't think the grease or stains would come out. So when I found out that Lomita Carpet and Air Duct Cleaning handled both types of cleaning I was thrilled.
Next day I had them come out and clean. I was so excited to see the stains gone and my carpet and grout looking brand new. My son and his friend weren't too happy though they had to work off the damage by doing endless chores!
Do not hesitate to place your trust in us. We are well qualified and equipped to clean a wide variety of floor surfaces, such as marble, limestone, ceramic, and Mexican Tile.
But, that's not all. Our expertise isn't limited to floors alone. We can also clean
Bathroom walls
Countertops
Tiled foyers and entryways
Pools
Ceramic shower tiles
As you've gathered by now, the only thing we truly care about is meeting your expectations. That's why we offer a
30-Day Risk Free, 100% satisfaction guarantee.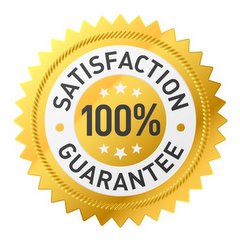 If, for any reason, you aren't completely satisfied with the results of our cleaning efforts, we'll come back and clean everything for you … ABSOLUTELY FREE OF CHARGE!
Furthermore, in the unfortunate event that there are any stains or spills during the 30-day guarantee period – we offer to clean it for you AT NO EXTRA COST.
Pick up your phone and dial (310) 734-4595 to get in touch with us.
Or, you could fill out the appointment form to your right and earn yourself a 10% discount on our services.
Don't waste any time. You are just a few seconds away from the best tile cleaning job you've ever seen in your local neighborhood area!